[FREE DOWNLOAD]
The 7 Core Funnel For More Leads And Sales
Grab Your 7 Core Funnel Guide To Generating More Leads & Sales!
The Funnel Brother Review
Sales Funnel Builder Review
In-depth review of sales funnels tools
Blogging Tools review
In-depth review of copywriting tools
Books review
In-depth review of self-enhancement books
Online Course Review
In-depth review of online course
Most Popular Sales Funnel Posts
---
ClickFunnels 2.0
ClickFunnels 2.0: What Is ClickFunnels 2.0?
ClickFunnels listens... ClickFunnels delivers! ClickFunnels 2.0 is the enterprise-level platform to serve you at the highest level. Find out more about what is included in this brand new ClickFunnels 2.0!
Funnel Builder Secrets
Funnel Builder Secrets (ClickFunnels Best Offer)
Russell Brunson Just Drop The Best Offer In The Online Marketing Space!
If you use ClickFunnels or thinking to use ClickFunnels to up the game you need to check it out!
GoHighLevel Review
GoHighLevel Review - Best CRM In Town? (2022)
GoHighLevel is like the swiss army knife of marketing software.
It's a comprehensive marketing solution that offers a CRM, email marketing automation, SMS bookings & appointments, membership pages for course creators and many others.
Jasper AI Review
Jasper AI Review - The Copywriting Buddy That Helps You Write Better Copy (2022)
If you're looking for a copywriting buddy that can help you write better copy, then you'll want to check out Jasper AI. Jasper is an artificial intelligence tool that helps you improve your copywriting skills by providing feedback and suggestions on how to make your writing more effective.
Surfer SEO Review
Surfer SEO Review - The Must Have On-Page SEO Tool (2022)
Surfer SEO is by far the best on-page SEO tool on the market right now and it's helped me rank my websites on the first page of Google for some competitive keywords.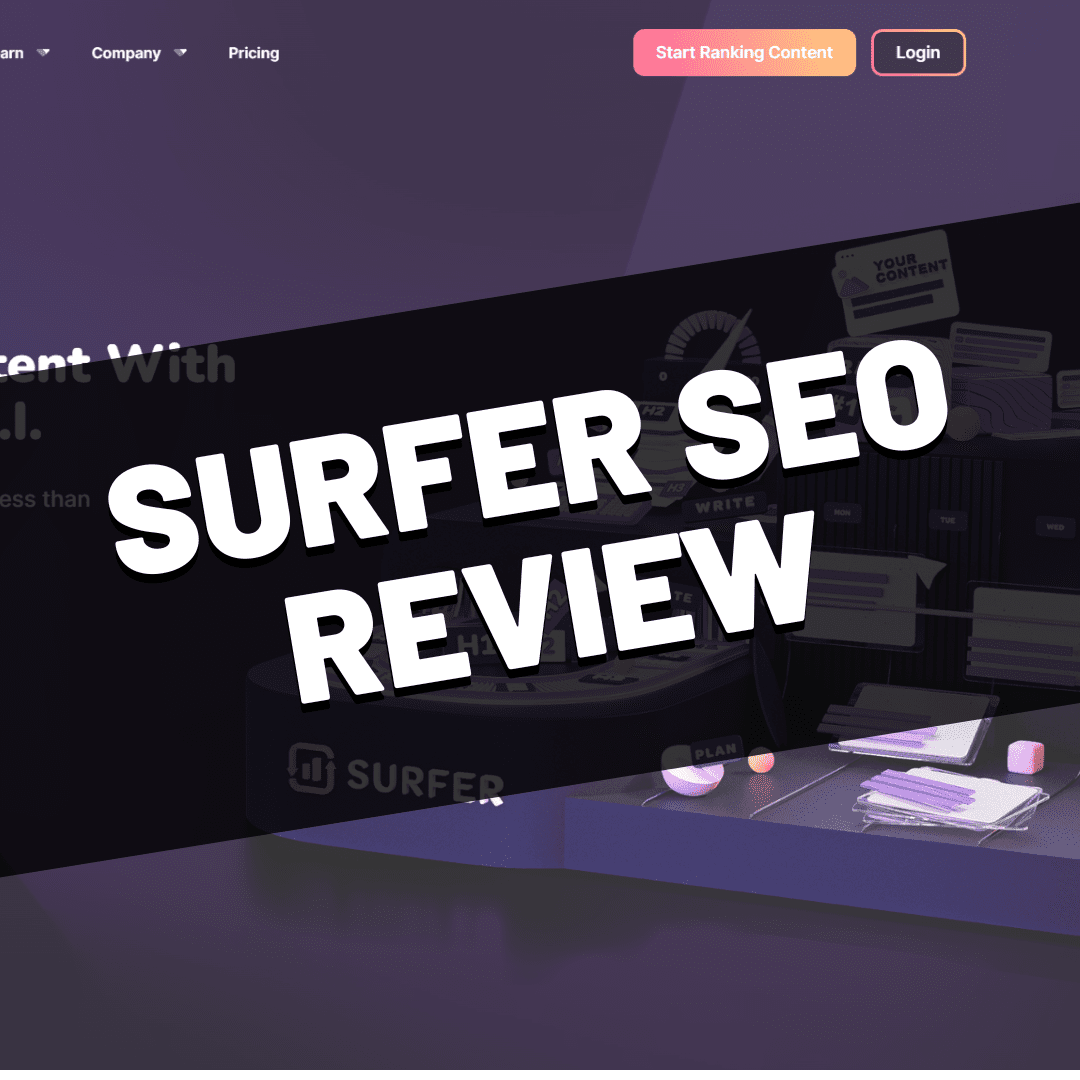 ClickFunnels Review
ClickFunnels Review - What is it and how does it work? (2022)
Are you thinking about starting your own online business, but not quite sure how to get started? Or maybe you've been dabbling in online marketing for a while, but haven't had much success. Either way, I think ClickFunnels could be a great option for you.